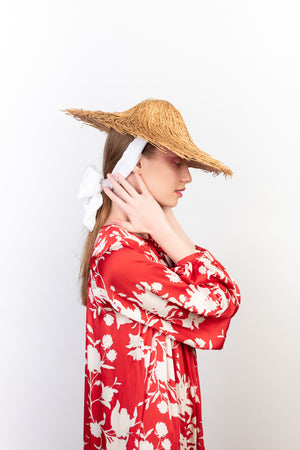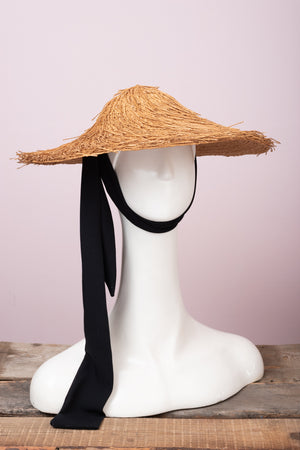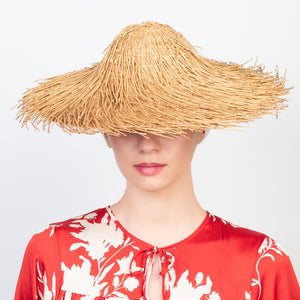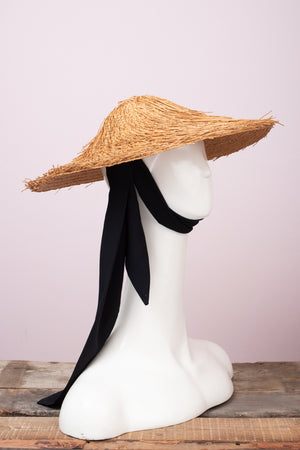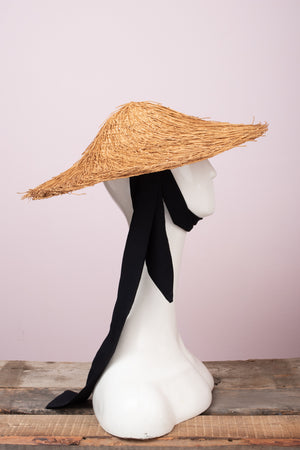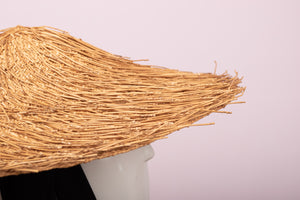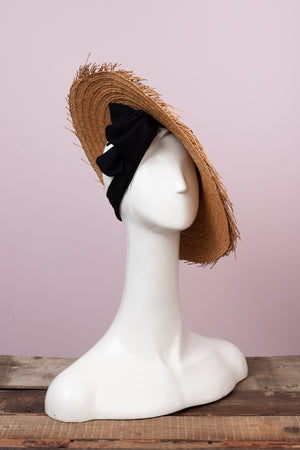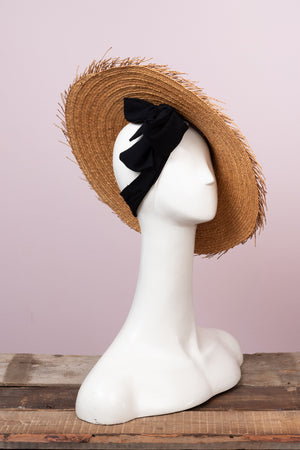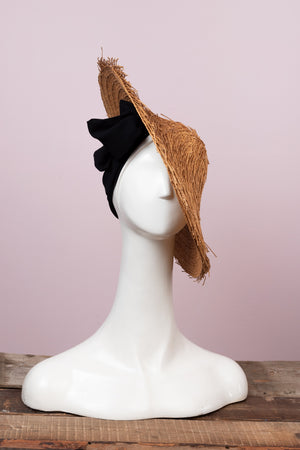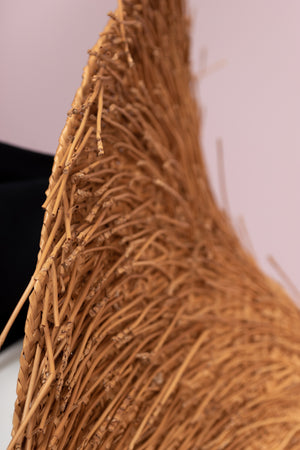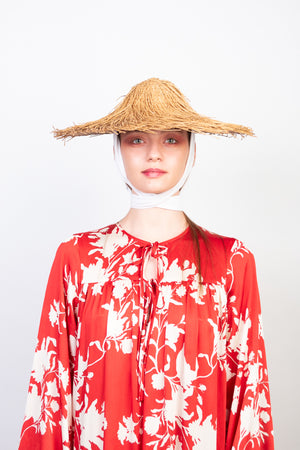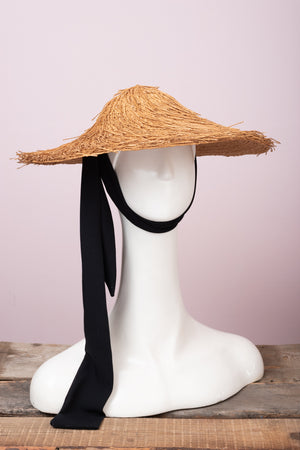 Vara in Saigon
Din pai de sorg, patinata de vreme si impletita manual, aceasta frumusete se aseaza pe cap, pe partea pe care va sade cel mai bine in acea zi. Poate invers fata de umbreluta din paharul cu mohito.
Are o panglica din material foarte moale carea asculta de stapana si se poate transforma in nod sau funda. Masura este unisize.
Vara in Saigon se livreaz impreuna cu un arbust colorat de flori fucsia, cu un usor iz de taitei in supa iute si  cu fosnet de jungla prin care casca crocodili.:)
Summer in Saigon
Manually woven and bearing a weathered finish, this sorghum straw beauty can be placed on whichever part of your head you find more flattering on any given day – maybe it can be placed opposite the little umbrella in your mohito glass.
 The hat's ribbons are of a soft material that easily follows the wearer's taste and they can be tied into either knots or bows.
 Your 'Summer in Saigon' will be delivered alongside a colourful bouquet of fuchsia flowers that carry the flavours of a tangy Phở soup and the rustling of jungles where crocodiles yawn lazily.  :)