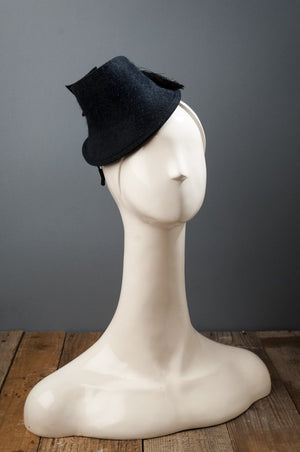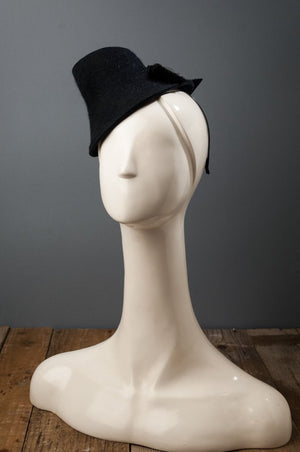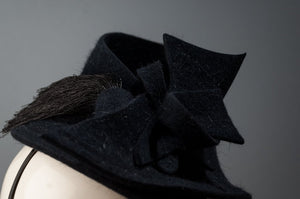 Marlene Dietrich
Farmecul combinatiei vulcanice de masculinitate cu extrema senzualitate a divei blonde. Palaria te ajuta sa descoperi printre cotloanele ventriculare un astfel de personaj, cu voce guturala care sa priveasca persiflant dar atat de hipnotizant. Si actorii au nevoie de costum: personajul lor are adresa intr-o palarie cu ciucure sagalnic.
Accesoriu Fandacsia din fitz, (100% lana de angora) , bentita metalica, ciucure din matase.
In pretul palariei este inclusa si o cutie rotunda , realizata cu amprente si atentie, timp de cateva (4 ) ore de rabdare.
The charm of combining volcanic masculinity with the extreme sensuality of a blonde diva. The hat helps you discover such a character within the ventricular columns, whose guttural voice keeps watch in hypnotic banter. All actors need a stage suit - their characters have their address in a hat decorated with playful tassels.
Fandacsia hat made from fitz (100% angora wool)  with metallic headband and a silk tassel.
Price includes a special round box, patiently handcrafted over 4 hours.