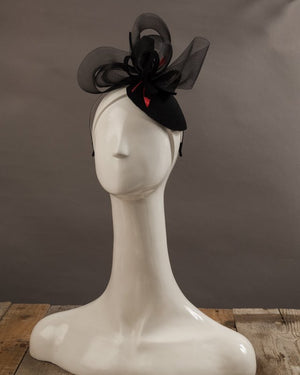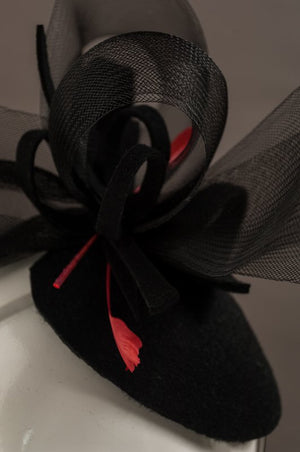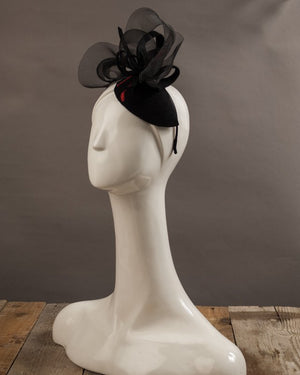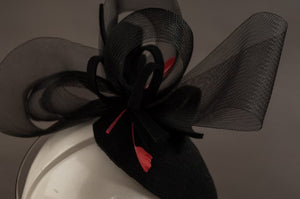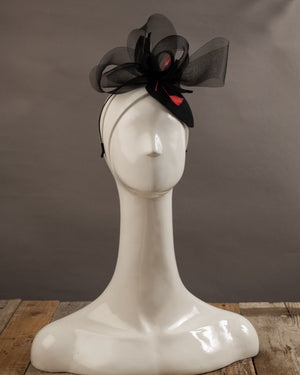 Madrid 11 PM
O fandacsie cu accente din pene rosii in rima cu o plimbare pe strazile incarcate de electricitate umana ale Madridului.Nu va intimida pe nimeni. Un balans bun intre gandurile la Goya, Zurbaran sau Velasquez.
Fetru negru, pene si lectura.

An accessory accentuated by red feathers in rhyme with strolling the electrically charged streets of Madrid. Not made to intimidate. A fine balance between the thoughts of Goya, Zurbaran and Velasquez.
Black felt, feathers and literature.