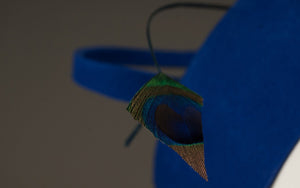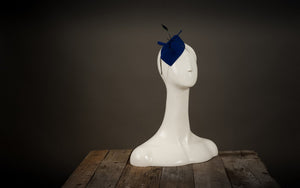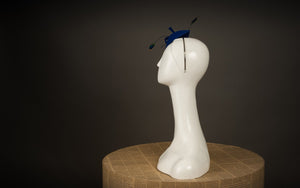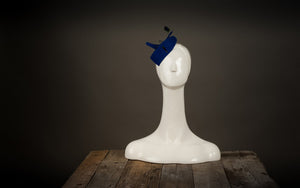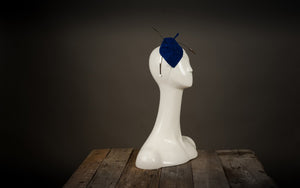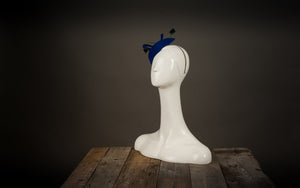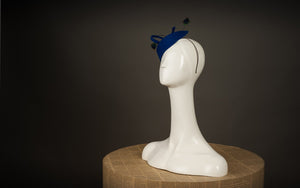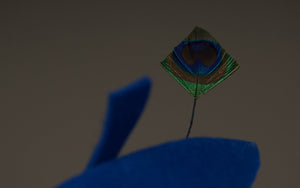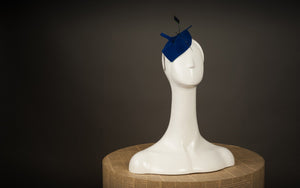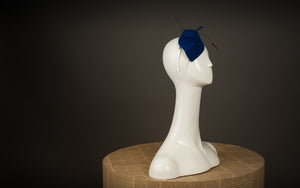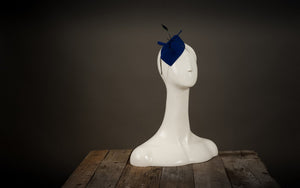 LISABONA 7PM
Cupid has wings. Love grants you feathers and happiness climbs up to your head just like a hidden, interior hat would. But maybe an exterior one too. A public confession that shows you how and why you levitate.
A Blue Hat for a meeting in Lisbon.
Felt (100% wool) with guinea fowl feathers. Handmade. With love.

Cupidon are aripi. Dragostea iti monteaza pene iar fericirea ti se urca la cap ca o palarie pe interior. Poate si la exterior. Pentru a marturisi public ce si cum te face sa levitezi.
Palarie albastra pentru intalnire la Lisabona.
Din fetru (100% lana) cu pene de bibilica. Lucrata manual. Cu dragoste.