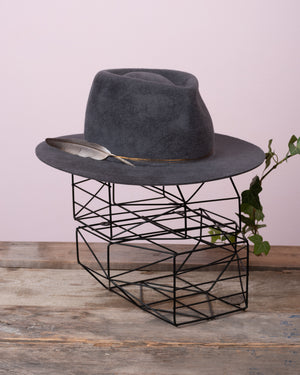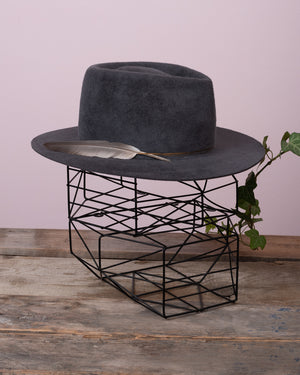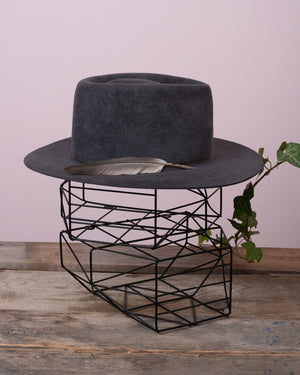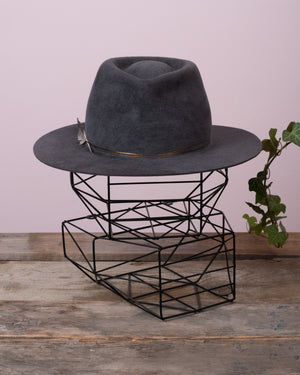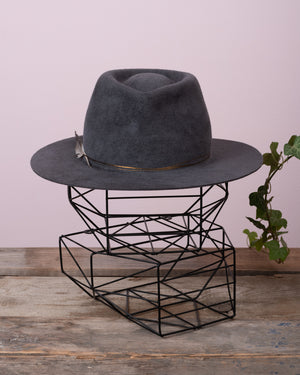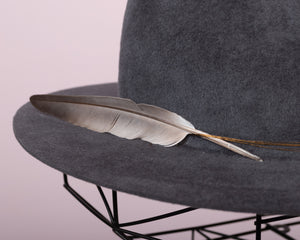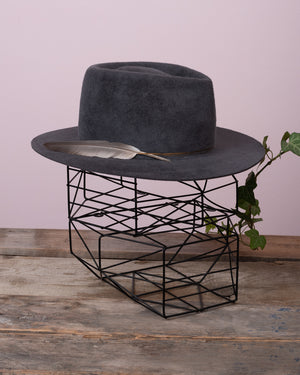 Lacrima
Desigur, acest model de palarie nu e neaparat pentru cei care plang usor. E o denumire care tine cont de forma calotei palariei, totusi, vom garanta cresterea in intensitate a sentimentelor amoroase daca o purtati- ramanand ca responsabilitatea pentru cantitatea de lacrimi sa va apartina.:)
Pentru ca materia prima calatoreste de departe, avem nevoie de un ragaz de 3 saptamani pentru indeplinirea dorintei dumneavoastra.
Lacrima are boruri mici, de 5-7 cm, proportional cu numarul ei, respectiv amploarea capului destinatarului. Este realizata din fitz- un material special pentru fabricarea palariilor- 100 % din angora presata, cu o textura de catifea. Pana este detasabila- poate fi inlocuita cu oricare alta cucerita sau descoperita la picioare :).
Palariile se realizeaza pe masura si , pentru acesta etapa, va rugam sa acordati maximum de seriozitate masculina pentru 5 minute in fata oglinzii: se foloseste un centimetru de croitorie care se inconjoara de jur imprejurul capului, pozitionat pe frunte, deasupra sprancenelor si a urechilor, la aceeasi distanta: latimea unui deget. Incepeti masurarea din fata si fiti foarte atenti ca, la spate, sa includeti in interiorul cercului format de centimetru, protuberanta capului in punctul ei maxim.

This hat is not necessarily destined to those who cry easily, as the name comes from the shape of the hat's crown. But we can guarantee the increasing intensity of amorous feelings if you decide to wear it - the quantity of teardrops is up to you :)
The Teardrop has a narrow brim of 5-7 cm, proportional to the wearer's head. It is made of fitz - a special fabric for crafting hats - 100% pressed Angora, with a velvet texture. The feather can be removed and replaced with any other you might have tamed or come across at your feet :)
The hats are crafted according to personal sizing, so please allow yourself 5 minutes of masculine seriousness in front of the mirror: take a seam tape and measure your head all around, above the ears and eyebrows while keeping the same distance: the width of a finger. Make sure you start at the forehead and the back of the skull is inside the circle formed by the seam tape.