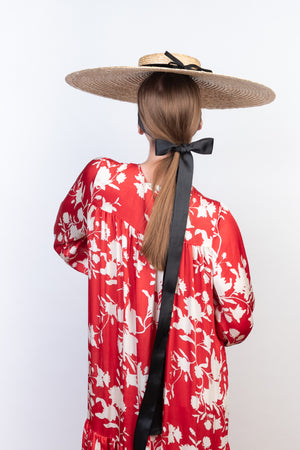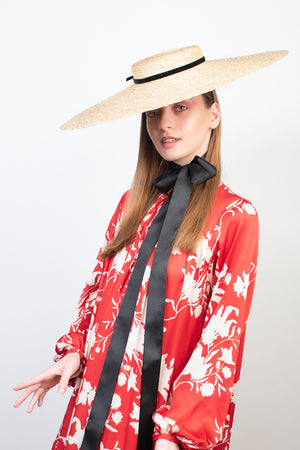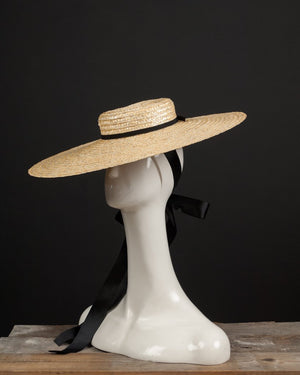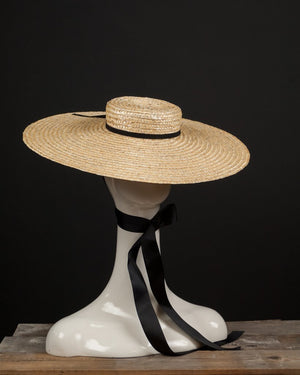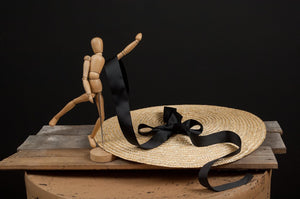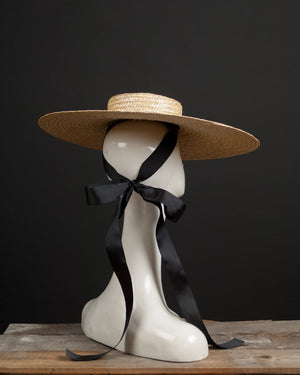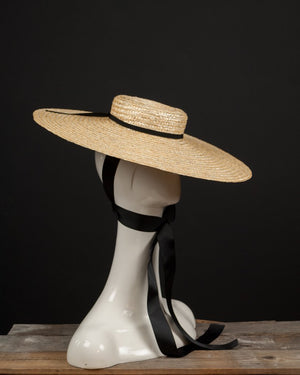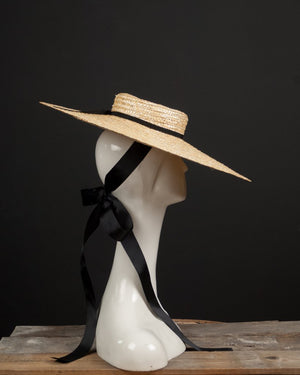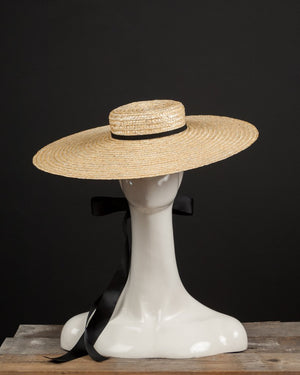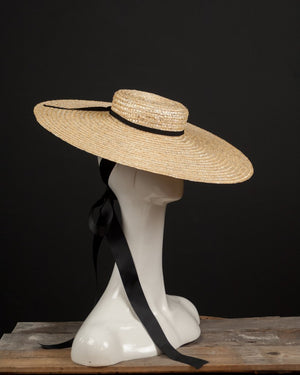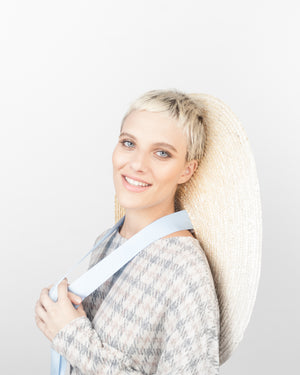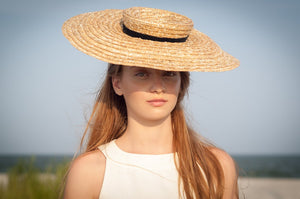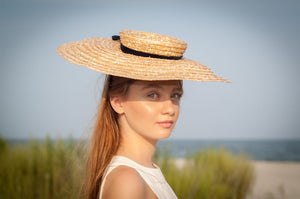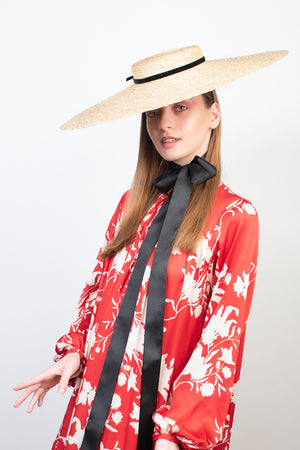 La umbra fetelor in floare
Cand vrei sa porti palaria pe plaja dar ai parul prins in coc si palaria obisnuita e prea mica. Deodata.
Cand iesi pe plaja si observi cu stupoare ca nu esti la Deauville, Calvados, France dar totusi ai vrea.
Cand admiri simplitatea rustica  paiului de secara autohton dar consideri ca un strop de catifea nu face decat sa adauge echilibru si vrais sofisticare -regasibila in micile detalii.

Palarie din secara cu elastic de purtat cu costum retro.
Nu este nevoie de numar.


Pentru ca palaria dvs este un produs realizat aproape integral de mana omului indragostit de detalii , va rugam sa ne ingaduiti un interval de 5-7 zile pentru realizarea acestui produs, multumimdu-va in avans pentru rabdare si complicitate.
Dimensiunea palriei : 60 de cm in diametru.

When you want to wear a hat on the beach but your hair is caught in a bun and the usual hat is too small.
When you stroll on the sand and you notice in stupefaction that you are not in Deauville, Calvados, France but you desire to be.
When you admire the rustic simplicity of local rye straw but deem that a dash of velvet can only add balance and true sophistication - reflected in the fine details.

A rye hat with elastic band perfectly matched with a retro attire.
No need to specify a head size.


Your hat is made entirely by hand, starting with the weaving of the straw up until the fixing on the block. Because each hat is made to a specific measurement, we kindly ask you to give us an interval of 5 to 7 days, so we could create our product. We would like to thank you in advance for your patience.