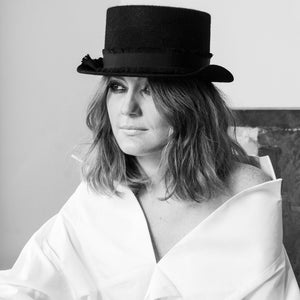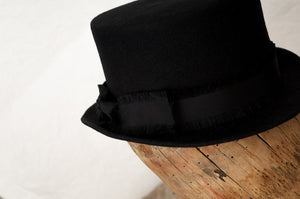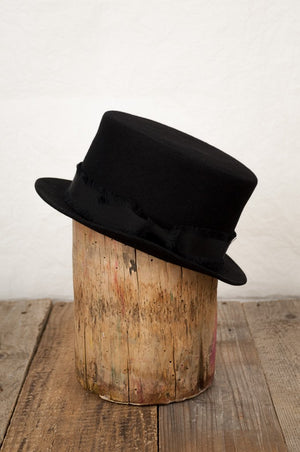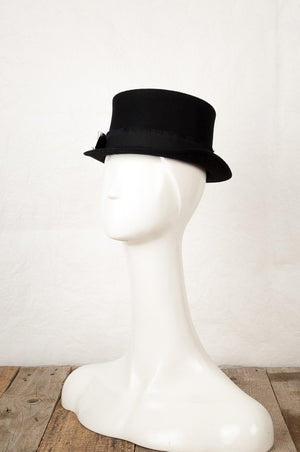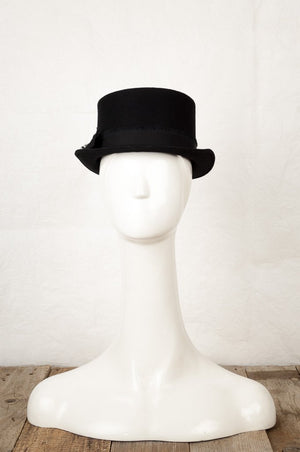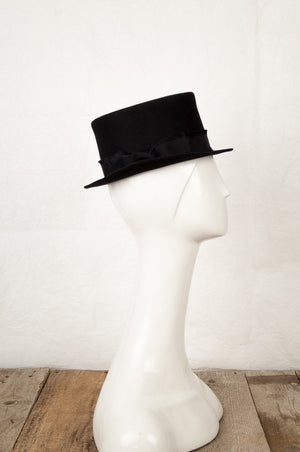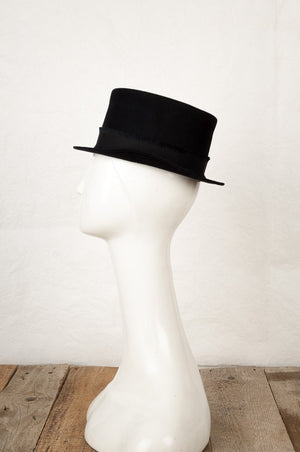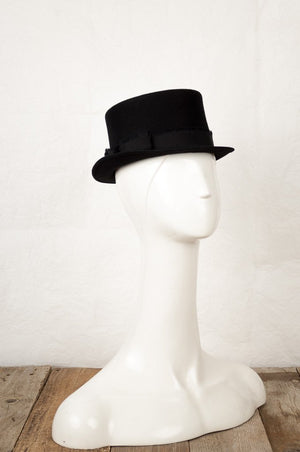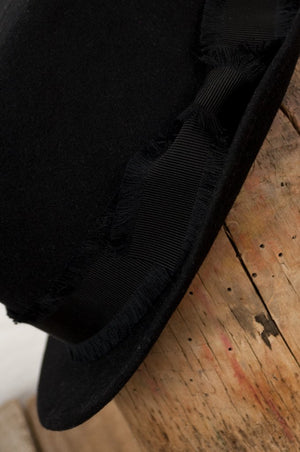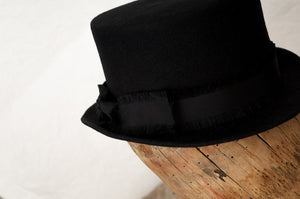 Jobenul lui Titus Salt
Adorabilul meu joben. Ardoarea o simt eu dar sper sa ajunga si la voi caci nimic nu intrece senzatia de sub palarie cand pornesti la plimbare pe domeniul tuns, verde si inrourat, inexistent dar atat de prezent, cu un castel in mijloc ca diamantul pe inel, inhatabil de o platforma rotitoare si la comanda ferma preschimbat in casuta mica cu iedera si-o hortensie infipta-n horn,pe coasta involburata. Asadar un simplu joben.  Din blana de iepure, fitz, 100% lana de angora. Cu panglica de lana in interior cusuta de mana omului, rips de matase italienesc pe bor, numai bun de ascuns biletul de amor acolo. Calatoreste in cutie rotunda de palarii.

My charming top-hat. I hope that the warmth which I feel will reach you, as there is nothing which surpasses the hat-covered feeling of walking on the mowed domain, green and dewy,  absent yet fiercely present with a castle sitting in the middle like a diamond on a ring, waiting to be grabbed on its rotating platform and transformed in a small ivy covered house with a hortensia rising from the chimney. Therefore a simple top-hat. Made from rabbit fur, fitz, 100% angora wool. With a woolen hand sewn ribbon on the inside, sporting Italian silk dimity on the flap - perfect for hiding one's love letter. Travels in a special handmade round box.