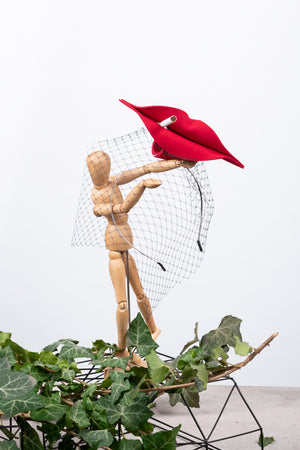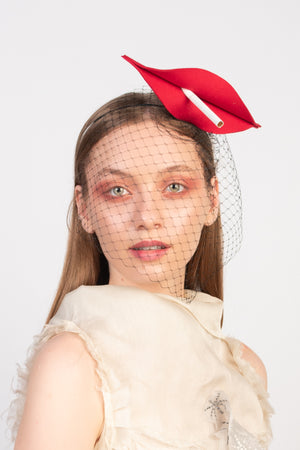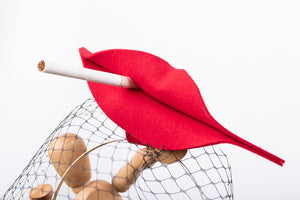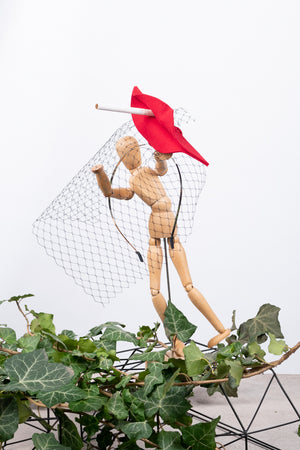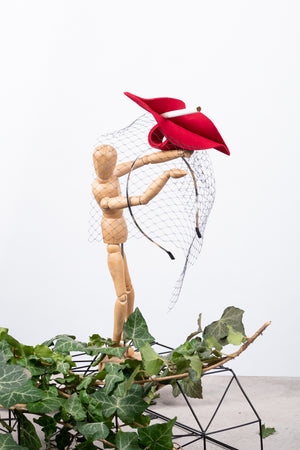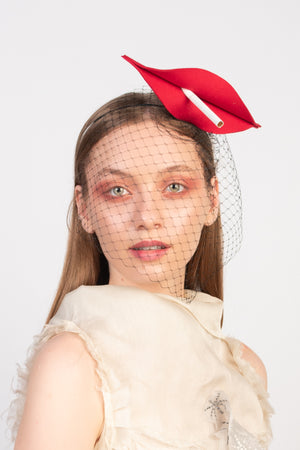 Cu rujul la vedere
Cu aceasta declaratie vizibila veti obtine un ruj permanent, utilizabil la nesfarsit practic, pe care il puteti folosi interior-exterior, cu constiinta incarcata sau nu, cu o tigara sau cu o acadea, dumneavoastra alegeti.
Aceasta fandacsie retro este inspirata de fotografie dintr-un bistro francais din timpul celui de-al Doilea Razboi Mondial, caci in vremuri neplacute fronda are un plus de savoare.
100% lana, bentita 100% metalica, tigara 100% nociva.
Along with this visible statement piece you get an everlasting lipstick, which you can wear forever - be it outside or within, with a guilty conscience or innocence, paired with a cigarette or a lollipop.
This retro Fandacsia hat is inspired by a photograph taken in a bistro during the Second World War, for rebellion tastes better in war times.
100% wool, 100% metal headband, 100% harmful cigarette.