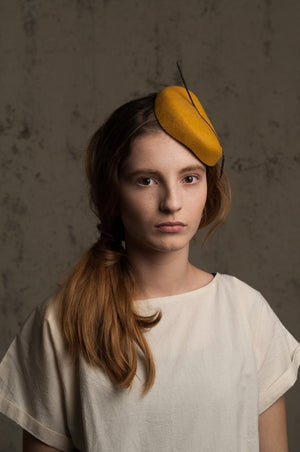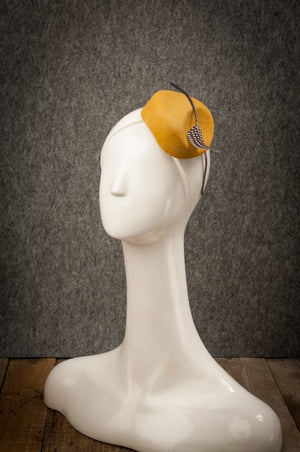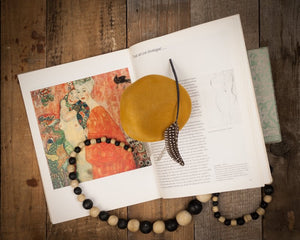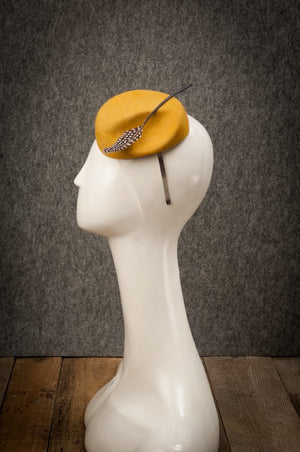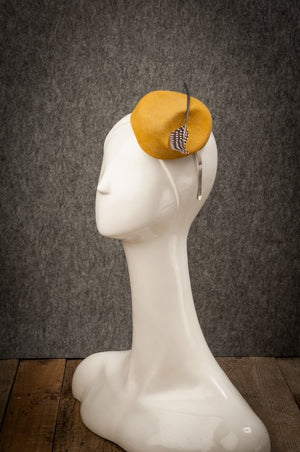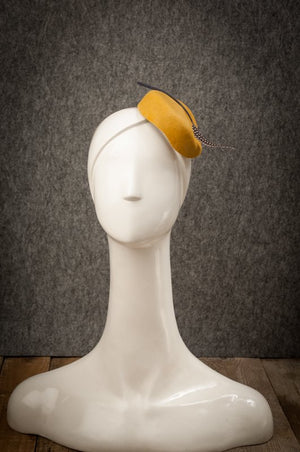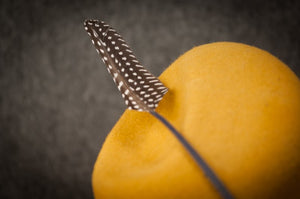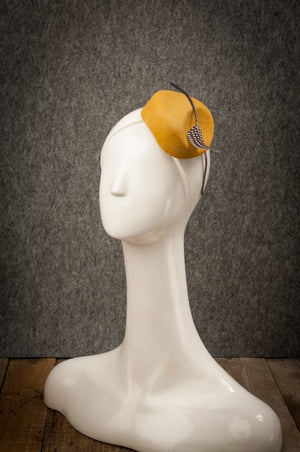 Berlin 15.00 PM
O fandacsie cu pana de bibilica imblanzita de purtat in flanare usoara printr-un oras zgomotos si colorat. Putin ocru de adoptat ca forma de avertizare asupra interiorului inflacarat.
Fetru-100%lana. Bentita metalica

A hat decorated with a pearl hen feather tamed by lounging through a coloured and noisy city. A drop of ocher warns about the ardent interior.
Felt from 100% wool.  Metallic headband.