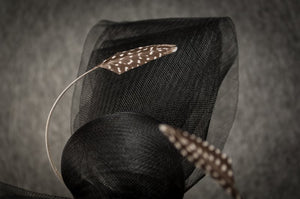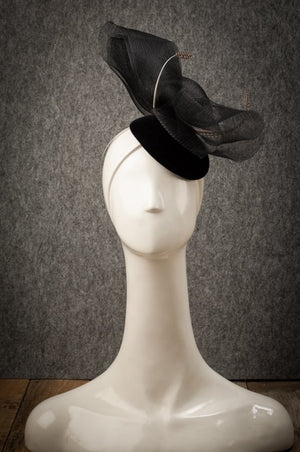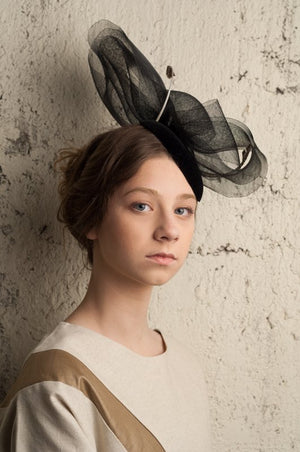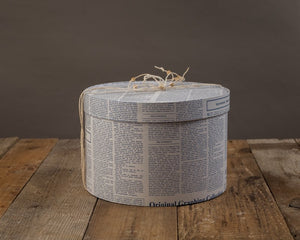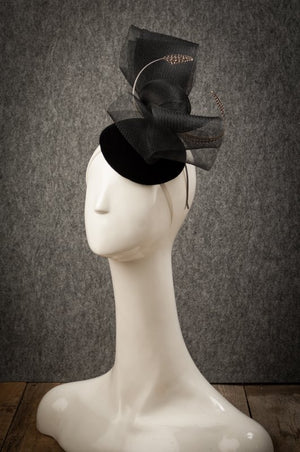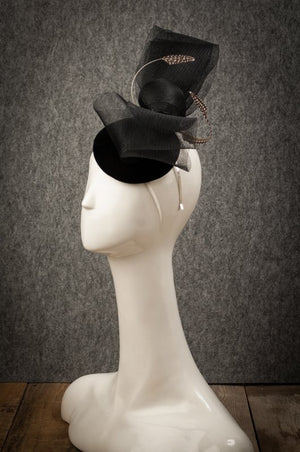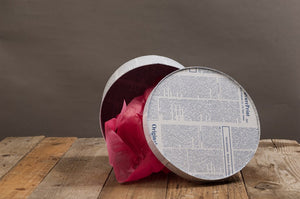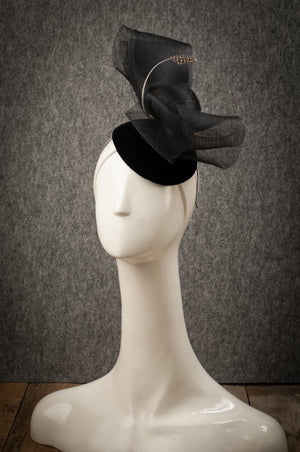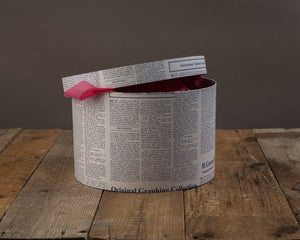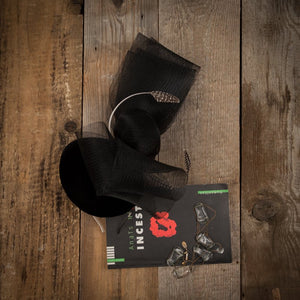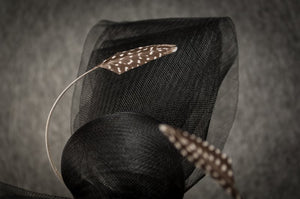 New York 22 PM
Catifea neagra de amortizat sunete si priviri, pe care ochiul aluneca inspre conturul fetei hipnotizat. Cu o funda indrazneata si eterica ce vorbeste despre tumult si vertij simulat de cele doua pene de bibilica.
De purtant in costum negru, masculin captusit in matase alunecoasa si atat.
Fandacsia se livreaza in cutie rotunda de palarii, lucrata si ea manual, in 4 ore de rabdare.

Black velvet, designed to soften gossip and glances, upon which the hypnotized eye slides towards the outline of the face. Equipped with a bold and ethereal ribbon which speaks about the turmoil generated by the two fowl feathers.
Made to be worn with a black masculine suit, padded solely in slippery silk.
This hat is delivered in a patiently handcrafted box.