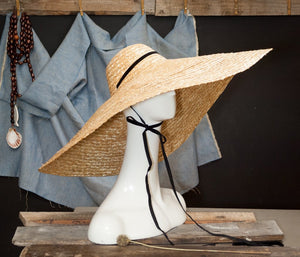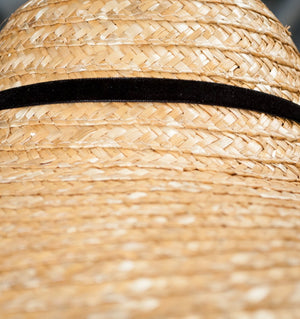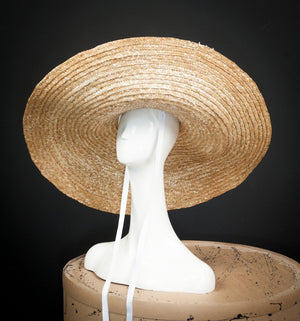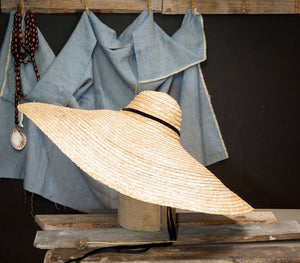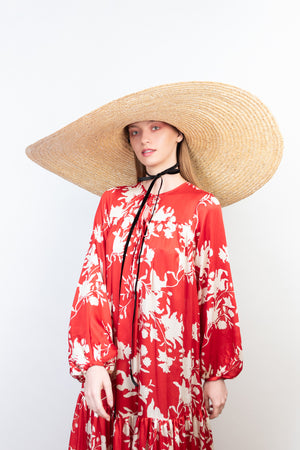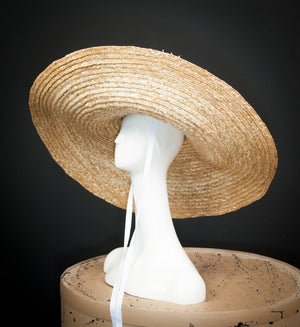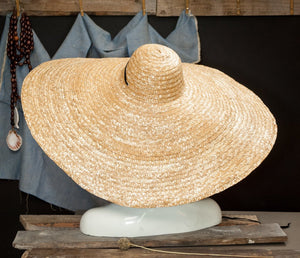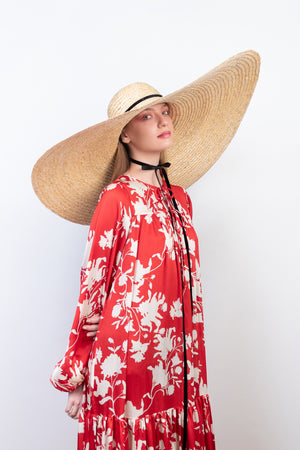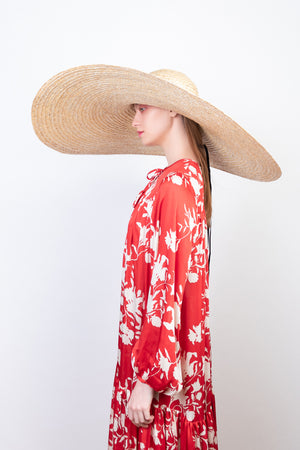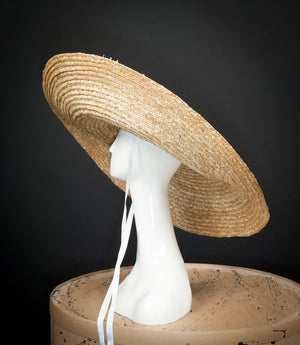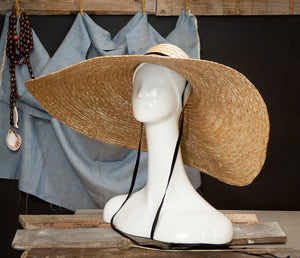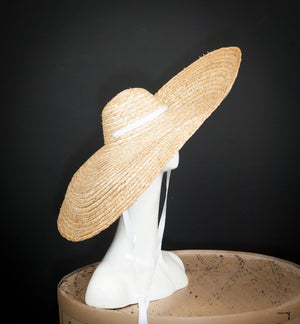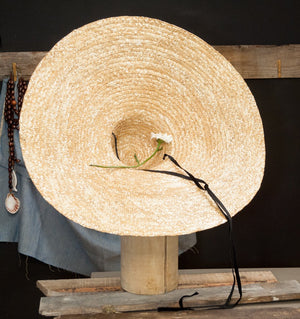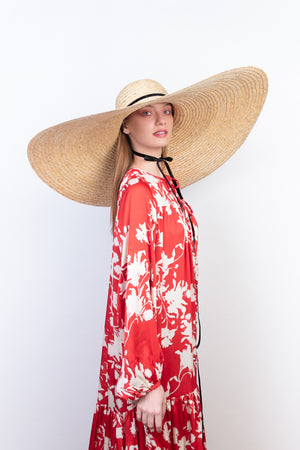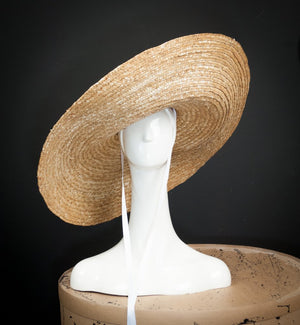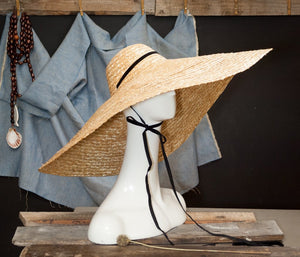 Pour la vie
O protectie solara cu diametru de 80 de centimetri, care va apara de banal, priviri, ciocniri. Daca aveti o tresarire romantica si incercati sa recreati pentru dvs scenariul unui film din La nouvelle vague, punand in valoare talentul propriu regizoral, pe stanci, in paduri de pini, in cabane la malul marii unde
Jean-Luc Godard

  s-ar vedea depasit de situatie.
Aceasta este o palarie de secara. Are panglica alba sau neagra. Este masura unica. Adica fara masura :) la centimetri, elan si intors capete. Aceasta palarie are diametrul de aproximativ 90 de centimetri.
Puteti solicita prin mesaj ce fel de panglica poftiti.
A special kind of sunblock with a diameter of 80 cm that also protects you against the trivial, prying eyes, and clashes. It is a hat for when you are struck by a longing for romanticism, when you are pushed to recreate your favourite scenes from a 'La nouvelle vague' film (French New Wave) or when you need that perfect prop to highlight your own directing talent among the cliffs, pine trees or a seaside cabin where even Jean-Luc Godard himself will have trouble shooting a scene.
This is a rye straw hat that comes in a universal size (no need to measure yourself), with white or black ribbons. This hat has an overall diameter of 80 cm.
Please leave us a message in regard to your ribbon preference.