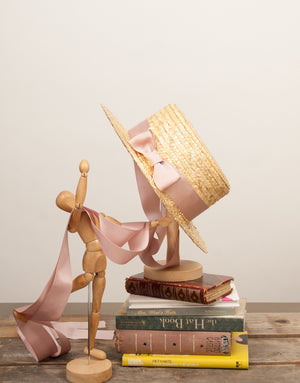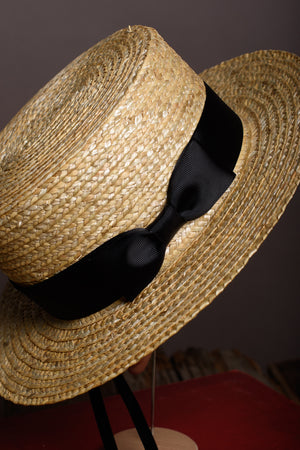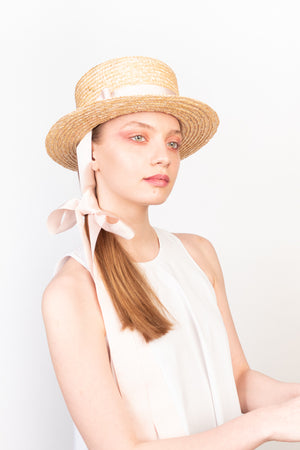 Canotiera de Toscana
Cum este bine-cunoscut faptul ca frumusetea Toscanei naste indragosteli, colt cu hipnoza, noi ne-am gandit sa iti oferim o palarie care sa te acopere pe crestet cand ridici capul spre domuri magnifice, turnuri medievale sau spre Davizi (pe soclu) si sa stea lipita de tine, fara sa te incurce atunci cand pleci capul cu sfiintenie catre farfuria plina cu gnochi.
Multifunctionala cum este, te poate salva de la pieire si in alte tari sau pe alte meridiane.
Paiul impletit manual in Transilvania, cumintit in forme si inaripat cu panglici in ateierul din Bucuresti, este imbibat in chef de calatorii si poate fi urmat de panglici englezesti, orietale sau chiar italienesti- tu alegi printr-un mesaj dupa check out.
Masura, invers decat in dragoste; fiecare milimetru este foarte important pentru noi si te rugam sa procedezi la o atenta verificare a circumferintei capului tau. Se foloseste un centimetru de croitorie care se pune pe frunte deaupra sprancenelor si a urechilor la aceeasi distanta:latimea unui deget. Atentie la spate unde e musai ca protuberanta maxima a craniului sa fie in interiorul acestui cerc.
Te rugam sa ne transmiti si preferinta pentru culoarea panglicii printr-un mesaj dupa check out.
Intervalul de livrare este de 7 zile.
We kindly ask you to select your hat size - this is the circumference of your head above the eyebrows, roughly one centimeter above your ears, measured with a tapeline.
Your hat is made entirely by hand, starting with the weaving of the straw up until the fixing on the block. Because each hat is made to a specific measurement, we kindly ask you to give us an interval of 5 to 7 days to create our product. We would like to thank you in advance for your patience.