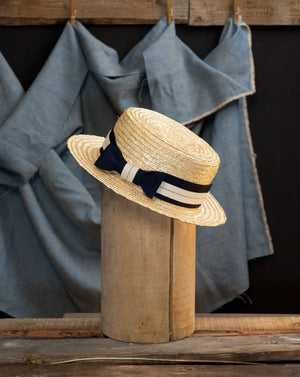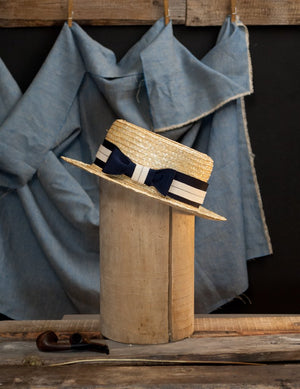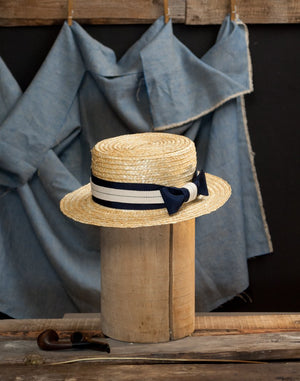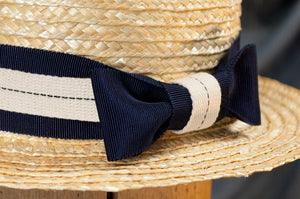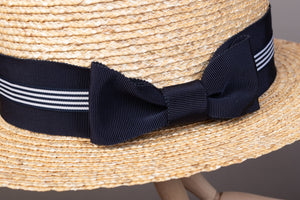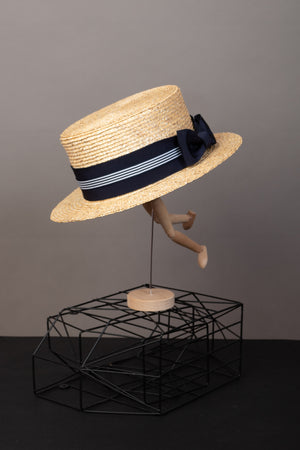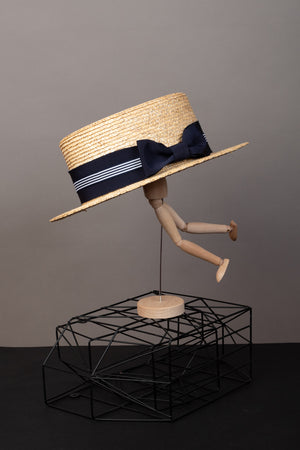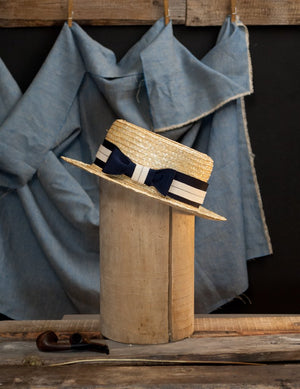 Canotiera boys
Cu un titlu inspirat din conversatia cu un domn care s-a oprit aici sa cumpere o palarie, Fandacsia recunoste ca are ambitia de a umple strazile cu domni care sa demonstreze ca sufragetele pentru dreptul lor la palarie.
Canotiera este realizata din pai de secara, sur mesure si a la demande. Se poate accesoriza si cu alte panglici, cu alte combinatii daca aveti aceasta pofta.
Cea mai importanta ramane masura.:)
Vom lucra doar cu masura dumneavoastra si va rugam sa o selectati din casuta aflata sub titlu. Masura se poate obtine cu un centimetru de croitorie de jur imprejurul capului, la un deget latime deasupra sprancenelor si a urechilor. Masurile unui domn sunt intre 56 si 63 de centimetri.
Pentru ca palaria dvs este un produs realizat aproape integral de mana omului indragostit de detalii , incepand cu impletirea paielor, tragerea pe calapod, coaserea panglicilor. Iar, pentru ca fiecare palarie se face pe masura, va rugam sa ne ingaduiti un interval de 5-7 zile pentru realizarea acestui produs, multumimdu-va in avans pentru rabdare si complicitate.
 We kindly ask you to select the appropriate size from the box found under the title. You can easily find out your size by measuring your head's circumference with a tapeline placed roughly one finger above the eyebrows and ears. Head sizes for women range between 52 to 59 centimeters.
Your hat is made entirely by hand, starting with the weaving of the straw up until the fixing on the block. Because each hat is made to a specific measurement, we kindly ask you to give us an interval of 5 to 7 days, so we could create our product. We would like to thank you in advance for your patience.